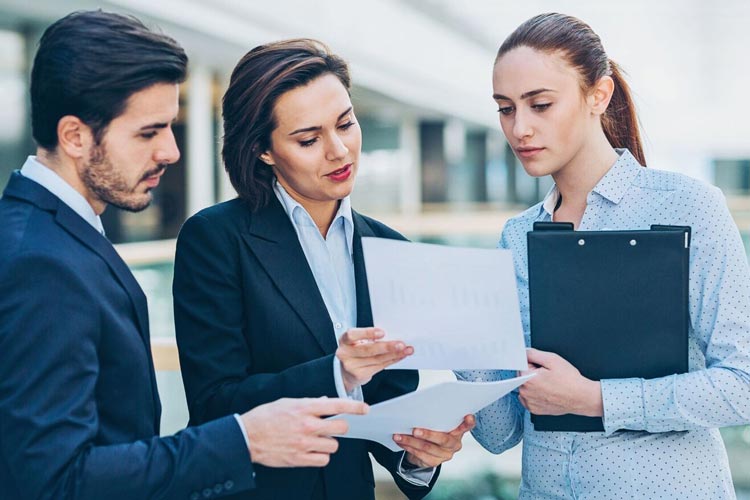 The more you do to prepare before your office relocation, the better. This includes contacting the many services providers who will help you run your business smoothly once you move in.
Write a list and start getting in touch well ahead of time so you're not faced with the problem of an office full of people and no working telephones.
To get you started, here is a list of the services your business is likely to need:
Communications
There are not many businesses which can run without reliable phone and internet services. Your relocation team needs to contact both a phone company and an ADSL/NBN provider.
Once the phones, internet and WiFi are connected, consider setting up an information session so your team is clear on how things work.
Post Office
The nearest post office will help you set up a PO Box and talk to you about business solutions such as opening a credit account.
Stationery
Get in touch with the local stationery supplier to arrange bulk orders of paper, notepads, staplers and pens. You may also need to have letterheads, business cards and notepads printed with your company's new details.
Cleaners/Sanitary service providers
Be specific with your requirements when hiring a cleaning company. If your office is located within a larger complex, speak to the building manager or other businesses to see if there is already a reputable company working in the building. If you bring in your own cleaners, make sure they are able to access the building.
Indoor plants/florists
You can hire plants starting from only a few dollars a week and let the hiring company take responsibility for maintaining them.
Some companies like to have a welcoming bunch of flowers at reception so consider setting up a recurring order with a nearby florist.
Rubbish removal
A good provider will install general rubbish and recycling bins in your office so your team can dispose of their waste responsibly. Have a chat to your building manager about the best way to organise rubbish removal.
Security
Security systems are becoming increasingly smart and cost effective. You can choose between an automated camera system or a physical security guards, depending on your location and the nature of your business.
Air conditioning
Seek out a reliable and highly recommended business to maintain your heating and cooling systems.
Pest control
Food left lying around at work is an open invitation to ants, cockroaches and rodents so it is helpful to have a pest control business on call.
Fire Protection/Electrical testing/Emergency training
Depending on the size of your business, you may need fire wardens as well as first aid attendants and WHS representatives, all of whom will most likely need to be formally trained.
Your premises may have installed fire system which are regularly tested by a qualified person. In a large complex, this should be arranged by the building manager, at your expense. Smaller premises may have to organise these checks themselves.
Printers and copiers
Printer/copier training can be beneficial when you start off in your new office, so that a few key people understand how to work the machines.
Tea, coffee and milk
Tea and coffee can either be supplied by your stationery company or you can hire a coffee machine and order what you need from the supplier.
Bonus services
Many companies offer yoga classes and free remedial massage sessions for their staff, inviting local providers to visit the office on a regular basis.
Your building manager will be an excellent point of contact for help finding the most reliable service providers. In some cases, they may have arranged these services for you so check what has been lined up before you get started.
Things to remember
Before you contact your service providers, make sure you are not going against the landlord's requirements or breaching any WHS recommendations.
To make your move smoother, ensure your staff will be able to hit the ground running and try to maintain consistency. For example, stick with a similar recycling system and seek out the same brand of printers.
Remember also to keep the length of your service agreements in line with your tenancy, i.e. don't sign a five year contract with a cleaning business when you have only leased the building for the next three years.
Finally, when signing contracts, check that there are 'get out' clauses if you are unhappy with the services you receive. Do your research before signing agreements so you know you will be engaging the services of reputable companies.
Apex Executive Interiors is Sydney's leading office fit out company. Contact us today to discuss your next move.