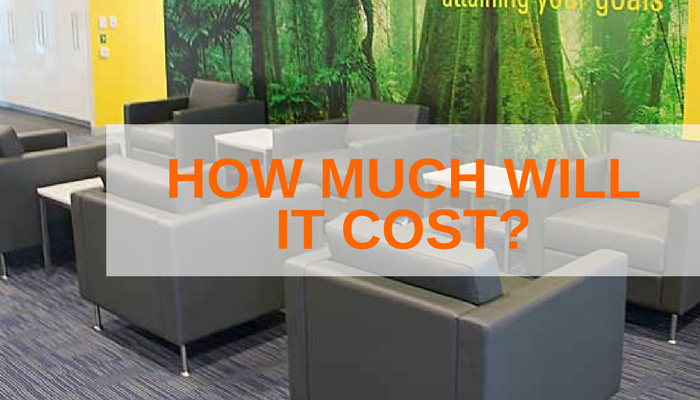 A "fitout" is the process of making any space suitable for occupation. A commercial fitout is for a work space as opposed to a residential space.
A builder or developer will build the base structure (walls, floors, ceiling)* and the fitout refers to every single thing in addition to these including but not limited to;
Floor coverings
Blinds
Partitioned offices
Desks, seating & etc
Work stations & furniture
A commercial fitout can be as simple or as complex as your needs and your budget allow and the earlier you can engage a commercial fitout company in your design and plans, the better.
We find that the earlier we are involved in a project the better. For instance, we can save our clients a lot of time, money and stress if we are brought in prior to choosing the property to purchase or lease. Our experience with literally hundreds of different fitouts offers you invaluable information often not divulged or even known by the property agent.
(* the base structure will differ depending on the development, it's age and the builder/developer. It may include a great deal more than mentioned here)
If leasing, it is imperative to read your lease as there may be fitout inclusions and exclusions. The landlord may pay for part or all of the fitout and they may request that you "make good" at the end of your lease.
Like everything in business, budget usually dictates all outcomes. Commercial fitout is no exception but the adage "how long is a piece of string" comes to mind. The two major questions to be answered are always:
How do you know what budget to set aside for the project?
How can you be sure that what is quoted is what you pay? (cue the "hidden extras")
To answer the first question, we have created a price guide of fitout costs here. Two things should be noted at this point:
a. The actual space you have to fitout. The NLA (net lettable area) often differs considerably from the actual usable office space. For example, 10 columns at .6m x .6m each would equate to an overall reduction of usable space by 3.6sqm.
b. How many square meters per person do you need for an office refurbishment?
• This varies widely depending on your corporate guidelines, the furniture you choose and other variables however an average guide would be 13-14sqm per person
The answer to the second question comes down to the processes and integrity of your commercial fitout contractor. The more detailed your quote, the more you know and the less you are surprised (by those hidden extras).
There are a lot of inexperienced (or unethical) commercial fitout operators in the industry who may wow you with the lowest quote simply to get the business. These quotes will invariably be very slim on detail and very full of "fluff".
Experienced and ethical operators will be transparent with their costs and potential variations (variations are costs due to the client changing their mind or upgrading/downgrading services, fixtures and fittings) will be clearly noted at every stage.
Our advice would be to steer clear of lump sum or overly simplistic quotes. Even if they often look good at decision time, you will definitely feel differently when the price blows out and you are disappointed with the finished project.