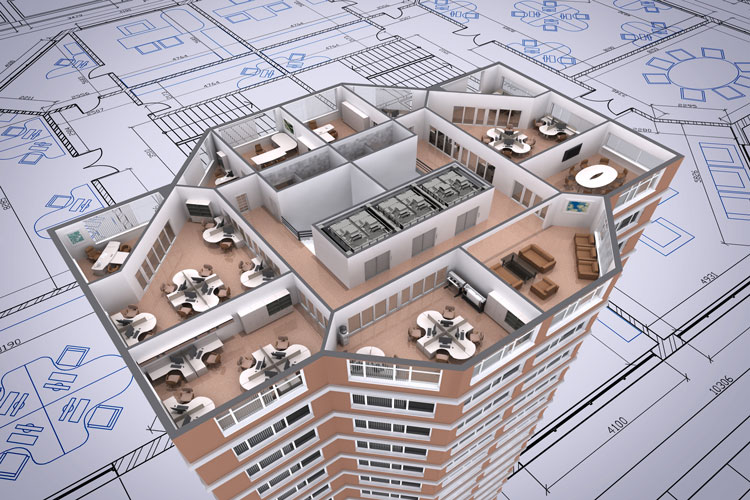 After choosing the ideal location for your office, the next logical step is to establish how much space you need. But basing it on your current situation could be a costly mistake! Here are three tips to help you.
Think about your business plans
Staff numbers and workstation requirements are only one consideration. It's essential to evaluate your business plans for the duration of your lease.
If team growth is your goal, it is short-sighted to focus only on your current needs.
As your lease progresses, you might not have the capacity you need for extra staff. You might also find your reception area is too small for additional visitors. Or, you might need more toilets.
For other businesses, there may be plans to decrease staff numbers through outsourcing, downsizing or off-shore processing.
By matching your office space with your long-term business plans, you'll avoid the extra cost and workplace disruption of making changes later.
Try our reliable online fitout calculator
Using a generic online tool for space calculations can produce results that vary from 6.5m2 to 18m2 per person.
If you use our online fitout calculator, the estimate for your office's interior fitout will be based on our expertise and years of experience. The calculator offers realistic choices and automatically includes allowances for corridors and open spaces.
Avoid one-size-fits-all solutions – assess your individual needs
Modern building design allows one person to every 10m2 for services and facilities such as air conditioning and toilets. But fitouts should be customised to suit each business's requirements.
For example, instead of workstations, a creative agency might want an open-plan, collaborative office featuring the latest technology and design trends. A training organisation may have very few staff but need lots of space to accommodate training rooms. While some organisations prefer the flexibility of offering hot desks, relaxation rooms, collaborative work points and teleconferencing areas.
Consequently, you need to decide what spaces your business needs. Do you want a kitchen, a boardroom, large storage space, breakout and meeting rooms? If so, how many and what size is best for you?
What about your equipment and technology needs now and into the future. Should you allow space to suit these requirements?
And, don't forget about the shape of your floor plan. Square or rectangular spaces can be used more efficiently than irregular ones. Our spatial plans help you find the best way to fit into your space – ask us how.
Successfully designing a functional office is a complex process but our interior design services make it easier for you. At Apex Executive Interiors, we help you achieve a practical, aesthetically-pleasing design that's tailor-made for your business. Contact us today for an obligation-free chat.