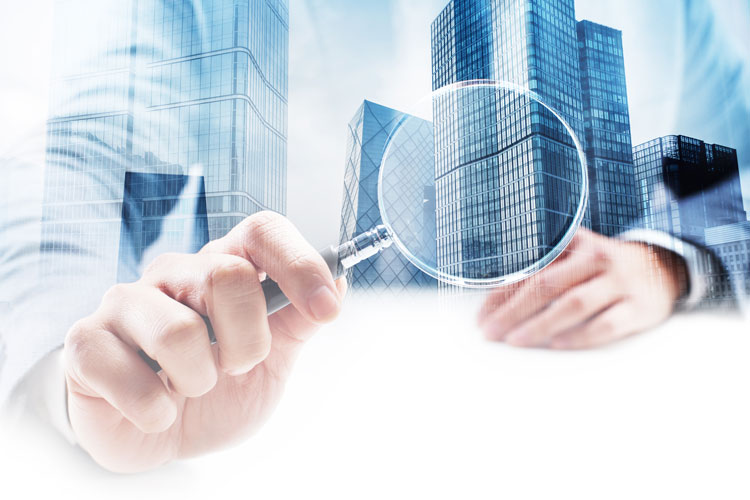 Now you know where you want your new office to be located, it's time to start your search for the the best premises for your business.
It's likely you have a checklist of must-haves, won't-haves and nice-to-haves for your next business location. However finding a good looking, workable space that is the right size and price can be challenging.
Smooth out the whole experience with the following tips:
Talk to more than one real estate agent
Commercial real estate agents are always on the lookout for new building tenants and buyers. They know what is available and what is coming down the pipeline. Once they know what you are looking for, they will be able to give you advice on what will be the  best premises for your business.
Reach out to a few agents to see what their recommendations are. If you don't know any agents, seek a referral from a friend or business contact.
Choose your building grade
Office structures are generally ranked from A grade to C grade. Usually the type of building you end up in will depend on your budget and the nature of your business.
An A grade building has the best of everything, including frontage, lifts, bathrooms and common areas. Recently built it will include stylish finishes inside and out. This kind of environment is ideal if your business supplies a premium service.
B grade buildings will be older but refurbished with modern décor and features. When inspecting a B grade building, check what's under the surface of the upgrade. New doors and fresh paint are all well and good but look for evidence of inadequate or faulty air conditioning, stained ceiling tiles from water leaks and substandard power and phone installations to name a few.
Choose C grade and you'll be working within a building at the lower end of the scale. This will work for you if you are providing a low-cost service or if your office is not customer facing.
Beware of hidden traps
When you move into a new building, you need to apply for a Complying Development Certificate (CDC) or Construction Certificate (CC). There may be unforeseen issues that will cost your business extra time and money.
Make sure you check the following in your search for the the best premises for your business: (Correct at November 2017, to check the latest rules and regulations, and they do change frequently contact us as they are subject to change without notice):
If you are leasing a space of 500 square metres or more, you may be responsible for upgrades to access and egress, sanitary facilities, lights and ventilation.
If you are a sole tenant or building owner you could be up for an access to premises upgrade that includes areas from the principal entry to the affected area of work.
In certain circumstances as the sole tenant or building owner you may have to install a lift to service upper floors.
Make your own checklist of what's important to you
Size and price should be the first, but not the only things on your list.
A couple of other things to keep in mind in your search for the the best premises for your business:
Check to see if the switchboard has compliant RCDs (residual current devices). If it doesn't, you may end up responsible for repairs / upgrades, even if you are only the tenant.
Think about the security of the building and whether it is enough to protect your staff and equipment.
Consider if the parking and accessibility via public transport is adequate for your team.
Review common areas as well as offices and meeting rooms. You can change the décor in your new office but if the foyer is ugly, you're stuck with it.
What is the condition of the building exterior?
What is the shape of the building? Square or rectangular offices are easier to fit out, odd shapes can cause problems at the fit out stage.
Does the building have the facilities you need (this could be a shower, access to high speed internet, etc.).
To make things easy, contact us and request a copy of our Building Selection Checklist. This will help you make sure you have all the bases covered.
Stay tuned for The Ultimate Guide to Office Fit Out Step 6, Know your legal requirements.