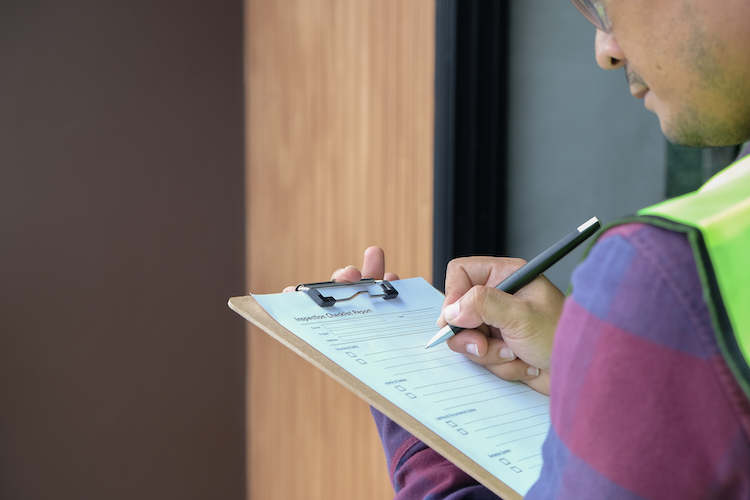 By now your new office space should be looking good and almost ready for you to move in. But before you can, you'll need to organise your occupation certificate and defects inspection. The former gives you approval to occupy the site and the latter ensures everything has been finished according to the original job spec.
What is an occupation certificate?
An occupancy certificate (OC) certifies that a building meets the requirements of the various planning and construction approvals and the Building Code of Australia and is fit for occupation.
How to apply?
To get your OC, you'll need to apply to your local council or private certifier, depending on who you appointed as your principal certifying authority (PCA).
Typically, this will involve gathering compliance certificates from the various trades involved with your fit out and completing the necessary forms. Your fit out contractor should help you with this.
Avoiding hold-ups
To minimise delays, start the application process well ahead of your move-in date.
Contractors can only certify their work when it's finished, so your fit out team will need to make sure everyone, from the electrician to the plumber, is running to schedule.
Building owners are currently required to sign the fire safety certificate authorising your chosen fire safety practitioner to approve it. When owners are unfamiliar with this requirement it can become a point of confusion, so allow extra time to get the signatures you need.
What is a defects inspection?
A defects inspection checks for any damage that may have occurred during construction, or work that's incomplete or unsatisfactory.
Who should conduct it?
To make sure your inspection is as efficient and thorough as possible, it should involve all the key players. In most cases, this means your head contractor, business owner/decision-maker and fit-out team members.
Try and cover off everything in one hit. That way minor issues can usually get addressed straight away and it's clear what else needs to be done.
What to look out for?
Walk around the new office space and make sure everything's in order and reflects the original job specification. Bring the final plans with you and the job scope and/or quote.
When you have various trades coming in and out, a frequent problem is damage to walls or ceilings. In most cases, this is minor and easily fixed.
More serious issues, meanwhile, will need to be scheduled in with the appropriate tradesperson. If they made a mistake it's their responsibility to fix it as soon as possible and, if necessary, to schedule work out of hours to minimise disruption.
Avoiding disputes
Disputes are usually the result of poor communication. For instance, perhaps you thought you were getting glass doors but this wasn't specified in writing and you've ended up with a solid timber door instead.
To avoid this awkward scenario and ensure all your expectations are met, document everything upfront. Apex Executive Interiors itemises every fit out quote in detail so everyone's on the same page from the start. A reputable contractor should also be doing regular checks and fixing problems as they come up. After all, the goal should be to avoid defects and make a defects inspection purely a formality.
By being aware of what's required and potential stumbling blocks along the way, you can organise your occupation certificate and defects inspection with minimal effort involved.