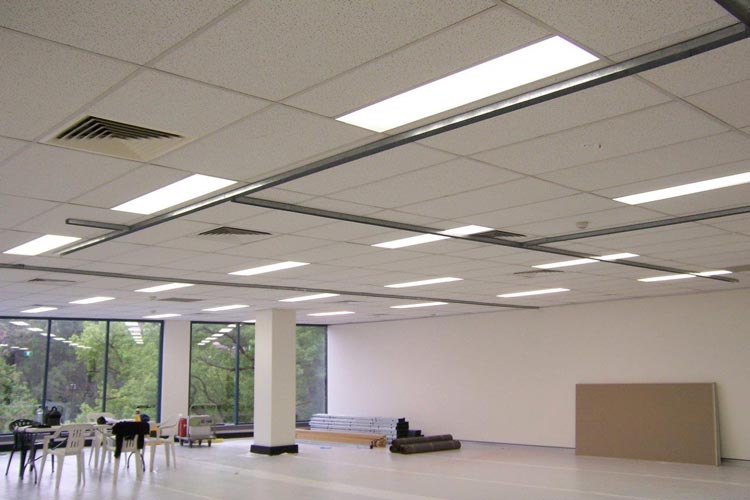 You've done your prep work and it's now over to your chosen specialist to commence the office fit out and bring your new workplace to life. While it's their job to ensure everything runs to plan, it helps if you know what to expect.
A smooth office fit out typically entails the following key steps:
Confirming contractors
In the weeks before work starts, your chosen fit out company will issue orders to all the trades involved in the project so they can stock up on materials. They'll now confirm everyone's good to do.
Issuing construction program
By this stage, you should have received a detailed timeline of what's happening and when. Make sure this is in a format you're comfortable with and it's clear what items you're responsible for. Perhaps you've arranged for a photocopier to be delivered on a particular day, for instance.
Site set-up
It's vital the work area complies with safety standards. Your specialist is responsible for providing first aid kits, fire extinguishers and mandatory signage on site, as well as ensuring facilities such as toilets are clean and in good working order. They'll also liaise with the building owner to book lifts and arrange for fire detection and power shut downs.
Notification of works
Particularly in multi-tenanted buildings, it's important to let your neighbours know what to expect. A good fit out company will give them a copy of the program and advance notice of any utility shut downs and ask to be contacted if any issues arise.
Final checks
Before work gets going, your office fit out specialist will bring all the plans out to site and conduct a final walk through with contractors. This is an opportunity to iron out any outstanding issues and ensure everyone's aware of critical dimensions, for instance, if cabinetry is being fitted in a boardroom.
Variations
By this stage, you should already have signed a detailed quote. But once your office fit out is underway, what happens if you change your mind about something? If this affects what you're expected to pay it's known as a variation. Any fit out company worth their salt will flag it immediately. They'll also get your approval before incurring extra costs.
Progress reports
During your office fit out, regular updates are a useful tool for monitoring the project. You may be satisfied with a weekly email and a few pictures. Or, if you prefer more detail, scheduled meetings are a good idea. These would typically take place on site and cover safety, progress, requests for information, and any budgetary issues. Just make it clear from the outset how you'd like to be kept informed, and establish key points of contact on both sides.
With the right partner, you can rest assured that your office fit out is completed to program. It's then time to update your internal documents: The Ultimate Guide to Office Fit Out Step 17, coming soon.