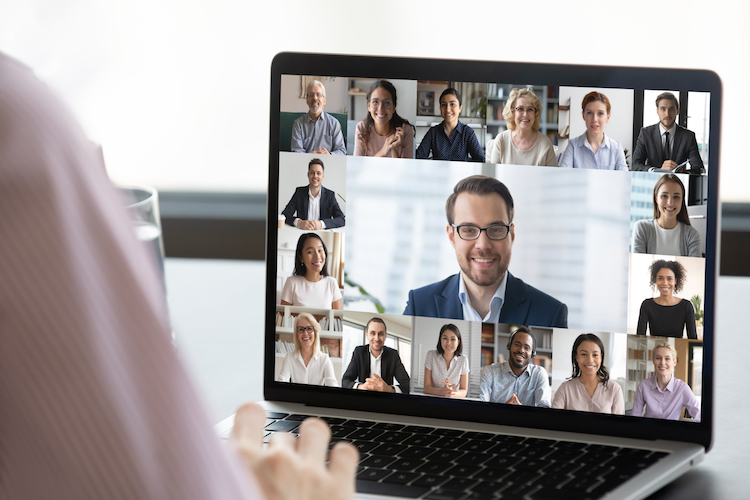 Crises often accelerate change in the workplace and the COVID-19 pandemic is no exception. During WWI it was women filling factory jobs for the first time. Today, it's a widespread shift to flexible working that encompasses old-school sectors as well as tech-savvy ones.
While more workers have been returning to the office over the past few months (the recent Melbourne lockdown aside), a report of some of Australia's largest organisations found that almost two-thirds of employees want a hybrid model where they work from home part of the time.
So what does this shift mean for workspaces in 2021? Here we explore a few of the key impacts for employers to bear in mind, particularly when considering their next commercial lease or office purchase.
Less is more
With fewer employees in the office full-time, the chances are you're operating at reduced capacity. If this is the case, then it could be time to downsize your office space. With the average prime grade commercial lease rates in Sydney CBD at net rental levels of $900 to $1000 per square metre per annum, you don't want to be forking out for space you don't use. Options to consider include subleasing unwanted space, or relocating to a smaller space when your current lease expires. And whether you stay or go, there may be scope to negotiate more favourable conditions. Most capital cities have seen leasing activity soften during COVID placing more pressure on landlords to increase incentives and consider your demands, including more flexible lease terms. Just make sure you take account of physical distancing rules when calculating your floor space.
Smarter spaces
To reflect the move to flexible work practices and make the best use of the space you have, you'll need an office layout that's more malleable too. For instance, if you have a worker who's only in on Tuesdays and Thursdays you don't want to be paying for a dedicated workspace and hardware that sits there doing nothing for three days a week. Multi-use workspaces that can double up as, say, meeting or conference areas when the user is at home, are a smarter way to go, and you can provide employees with laptops to use in both locations. You'll also need to allow for different preferences regarding, for instance, sit and stand desks and quieter workspaces versus more open plan areas.
Investing in tech
According to a poll by McKinsey & Company, COVID-19 triggered a decade of digitisation in six months. If your internal operations are still functioning as they were before COVID struck, then it's time for an upgrade. This means having the right tech to enable both your office-based and remote workers (and clients) to work together with ease. Think virtual conferencing equipment, collaboration software, and the like. If you're putting a new office space together from scratch, it's a good idea to factor in sound-rated meeting rooms with the right infrastructure. Digital booking systems, which allow staff to reserve a meeting room either at the door via an iPad, or online, are worth considering, too.
Hygiene practices
One good thing to come out of COVID is that our office hygiene habits have significantly improved. Now with more workers coming in and out of what could be a smaller space, it's crucial these practices continue. The best way to do this is to make someone on your team responsible for enforcing COVID-safe rules. They can ensure sanitation stations are well stocked, check COVID-safe signage, and remind staff of the 1.5-metre physical distancing rule. They'll also need to make sure the building manager is fulfilling their responsibilities. To minimise the transmission of germs, plastic screens between desks may be required. Workers should also be provided with their own keyboards and a ready supply of disinfectant. Keyboards and desktops in general have been shown to harbour more germs than the average toilet seat!
Remote responsibilities
Whether your staff work from home or the office, you still have a duty of care for their wellbeing. Out of sight out of mind is not the way to go. This is particularly the case when it comes to home workspace ergonomics. If a worker is spending a few days a week hunched over their laptop at the kitchen table, you could be liable for injuries that might arise. The same goes for poor seating, lighting and electrics. As such, it's a good idea to conduct a full ergonomics assessment to ensure you address any hazards. It's also important to pay attention to your employees' mental health. Frequent 'check ins' with remote workers are vital, including one-on-ones when staff will typically feel more comfortable airing personal concerns.
Of course, if one thing is certain in our post-COVID world it's that uncertainty reigns. Just as the recent Melbourne lockdown has shown us, circumstances and rules can change from one day to the next. With this in mind, regularly check the Australian Government's COVID-19 website for news and advice (including links to the latest information from your local state government) and adapt your work policies and office space accordingly.
For advice on everything from negotiating your next lease to designing a new office space, contact the experts at Apex Executive Interiors.