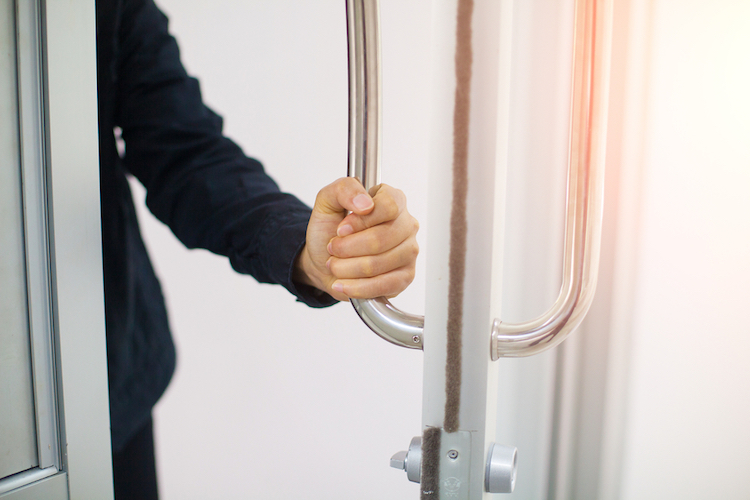 As your office fit out is nearing completion, you'll need to replace or rekey all the locks and organise your key system. It's impossible to know who already has access so make sure you complete this step before you move anyone or anything in. Here's what to consider when making your new office space secure:
Do you need to replace or rekey the locks?
Are the locks old or worn and in need of replacement? If not, rekeying them is usually sufficient to lock out the previous key. A locksmith will disassemble the lock cylinder, replace the pins and issue you with new keys. This is often the more cost-effective option, too.
What type of lock is best?
If you prefer a higher level of security, consider something like a BiLock. This patented locking system features a dual bladed key and double-barreled lock cylinder with two separate sets of pins, making it harder to pick.
Do you need a master keyed system?
These come in different formats and restrict the access people have to areas of a building or office. Perhaps the office manager holds a master key that opens everything, while IT personnel only have direct access to the comms room.
Is a signature system necessary?
This usually entails providing your preferred locksmith with the names of those authorised to cut keys. When someone comes to request a key, the locksmith will check their ID and signature against the list on their system. This ensures keys are only copied and issued to people with pre-approval.
Will you be using electronic access cards?
These days, the most common option for main entrance doors is an access control system. This typically provides employees with entry to the building via a uniquely encoded electronic access card. You can activate and deactivate cards online, and the system tracks activity at the building level.
Is there an existing system in place?
If, for instance, the building owner has a master keyed system and holds the master key to all the offices, you'll need to ensure your new office key complies. Speak to the owner or building manager to find out what key systems and/or access control systems already exist.
Who's responsible for key management?
If you're a small business, key management could fall within your office manager's remit. Alternatively, if you're using an access control system, which is usually connected to a network, the IT manager may be more appropriate. Either way, decide who's accountable and document all the relevant processes.
Whatever key system you choose, allow ample time to have everything installed before your move-in date. In the grand scheme of an office fit out, it may seem like a small detail. But you can't underestimate the importance of making your office, its contents and your employees secure.