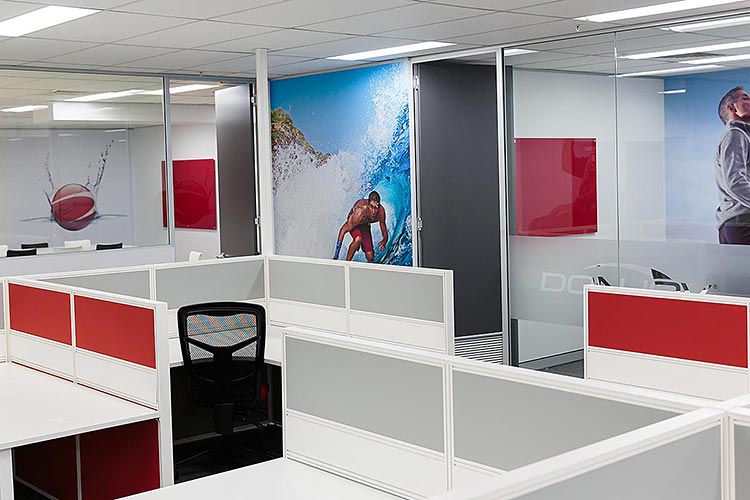 Is your office looking a little boring, need some colour on the walls to inspire performance? You could
just default to the standard "painting a feature wall" or you could take it a step further with an Artistic Wall.
We recently completed a project where Artistic Walls have taken pride of place in the fitout. The use of
imagery on both printed wall vinyl and film on glass has really added something special to this fitout. The
full case study can be found on our website under DJO Case Study.
If you would like to find out more about adding Artistic Walls to your office, whether its using your own
images or some from our extensive library contact us.