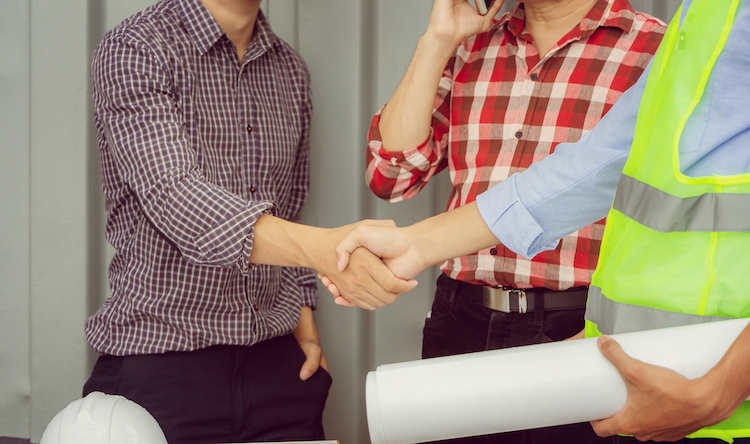 A good office fit out specialist won't just walk away when the fit out is complete. They'll also be on hand to help when issues arise. With its team of specialists and a roster of reliable tradespeople, Apex Executive Interiors will be there to provide the ongoing service you need in the following key areas:
General maintenance and servicing
Apex Executive Interiors can help you set up maintenance agreements with suppliers and service people and advise on what these should entail. As discussed in the Office Fit Out Checklist Step 20 Ongoing Office Maintenance, having these agreements in place will protect your warranties and help to prolong the life of products. Regular maintenance can also reduce the risk of secondary damage. One example is if a pump-out unit under a sink fails and floods the floor.
Emergency repairs/insurance claims
Equipment breaks and crises strike, often at the worst possible time. Perhaps your air-con has packed up in the middle of a heatwave, or you've sprung a leak just before an important client meeting. Apex Executive Interiors will ensure the appropriate trades are on site as soon as possible. They can also arrange condition reports and other documentation you may need for insurance claims. In the case of water damage, fixing things up quickly is especially crucial to prevent mould setting in, an added complication that's often not covered by insurers.
Workspace/office alterations
It's hard to predict how your business will evolve over time. Staying stagnant, however, is not an option if you want to survive. Perhaps you'll need to recruit more sales staff or bring in a whole new specialist team. Either way, Apex can organise the workstations, offices or other layout alterations you need to accommodate your changing business structure. And when it's time to give your office fit out a refresh, whether it's with a change of wall colour or new fixtures and finishes, you'll know who to call.
Creating and maintaining a great space for your staff and clients is essential for projecting the right image for your business. Having an expert partner on hand to guide you every step of the way, and respond promptly when help is needed down the track, certainly helps to give you peace of mind.
Contact us today to discuss how we can meet your needs.